Moon on the Rocks
Earlier today, scientists confirmed that they have "directly observed definitive evidence of water ice on the Moon's surface." They are also "patchily distributed and could possibly be ancient." This is not the first time we have heard that water is present on the moon, but past observations were indirectly found and could have been from the unusually reflective lunar soil.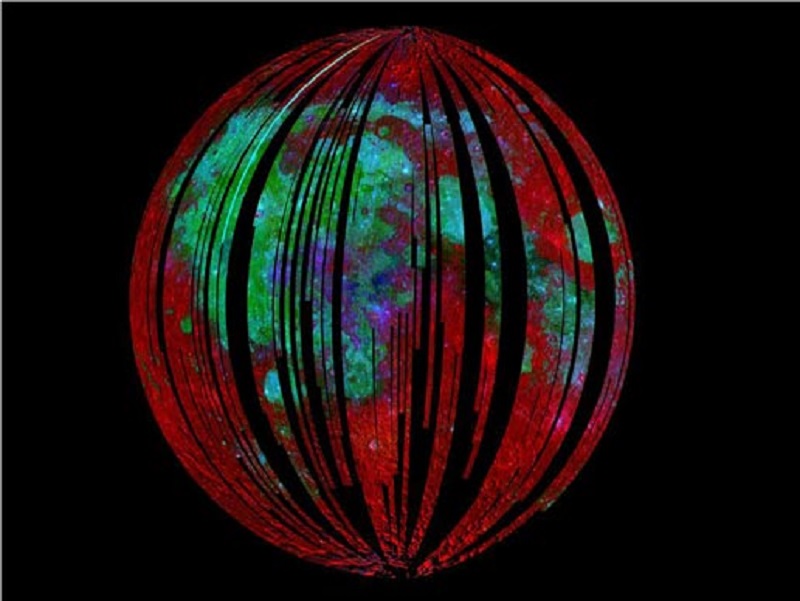 Image: An early mineral map from the M3 instrument aboard the Chandrayaan-1 spacecraft. The green, purple, and blue areas are covered with iron-rich lava flows - similar to the lava flows in Hawaii. The red and pink regions indicate the mineral plagioclase - found in granite rocks on Earth.
Image credit: NASA
The finding comes directly from NASA's Moon Mineralogy Mapper (M3) instrument that is solely used for determining that water ice is on the moon by identifying three specific signatures. The M3 not only picks up on the reflective properties of ice on the lunar surface, but also directly measures the distinctive way molecules absorb infrared light. This provides an indisputable way to differentiate between water's solid, liquid, and gas phases.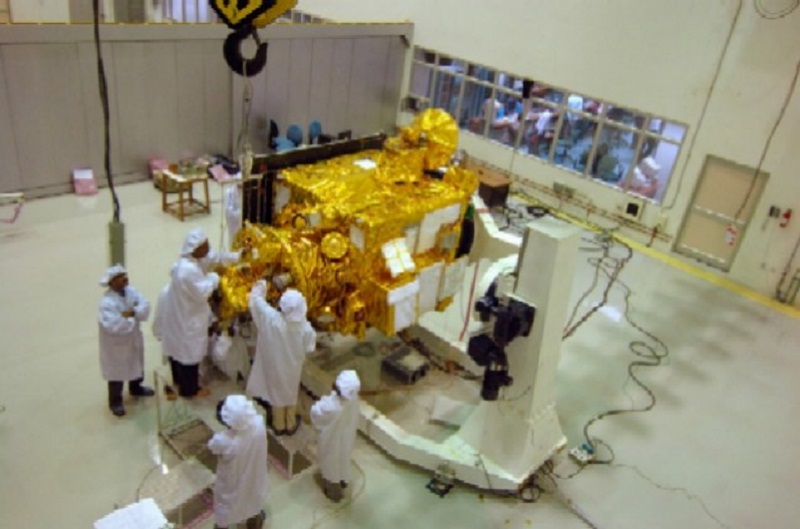 Image: Chandrayann-1 spacecraft undergoing pre-launch tests.
Image Credit: Indian Space Research Organization
The M3 was launched aboard the Chandrayaan-1 spacecraft on October 22, 2008 by the Indian Space Research Organization (ISRO), India's first mission to the moon. This spacecraft carried 11 scientific instruments from India, USA, UK, Germany, Sweden, and Bulgaria. This was India's third astronomy mission, with its first mission consisting of an observer satellite for celestial sources of X-Ray, optical, and spectral bands. ISRO's second mission was the Mars Orbiter, which was India's first interplanetary mission. Chandrayaan-1's successor, Chandrayaan-2, will be a more advanced version that will encompass another orbiter and rover. The lunar rover will have two spectroscopes onboard that are able to conduct on-site analysis. Chandrayaan-2 is set to launch after January of 2019.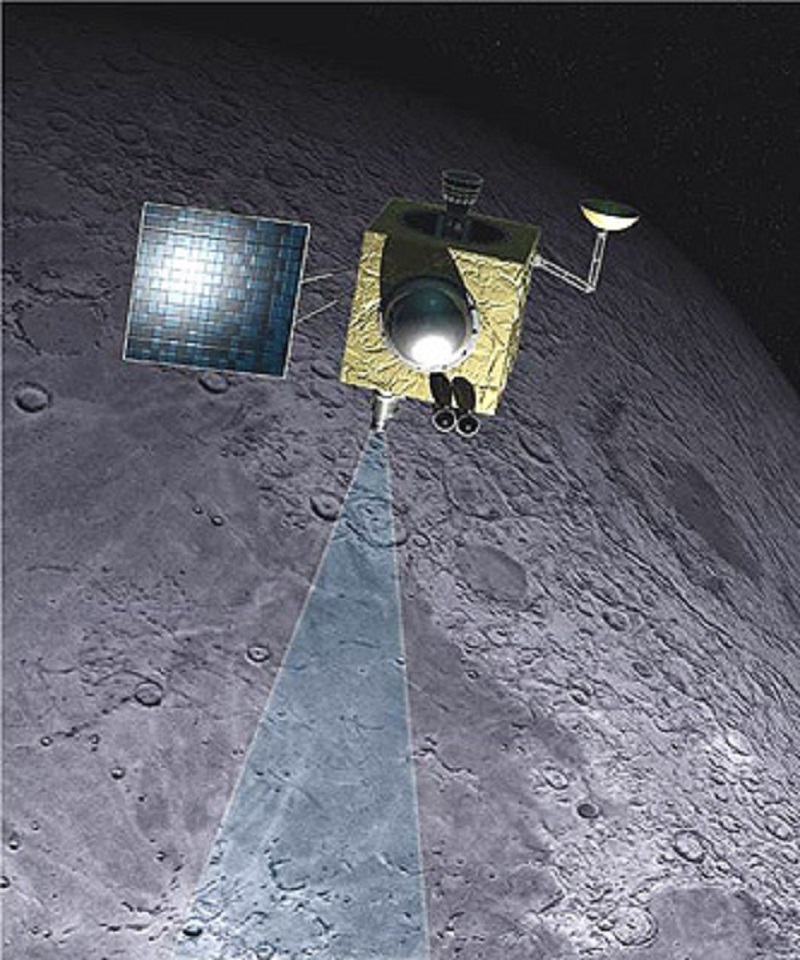 Image: Artists rendering of the Chandrayaan-1 spacecraft and the beam from the M3 mapper.
Image Credit: Indian Space Research Organization.
The discovered ice is mainly concentrated along the poles. The southern pole is mainly confined within craters, and the northern pole is "more widely, but sparsely spread." Learning how this ice got here, and how it interacts with the moon's environment will provide important insights into future research and exploration into the potential for lunar habitation.
More News