Mercedes falls three stories from parking garage, one injured
NEW ORLEANS - One man was injured Saturday when the vehicle he was driving fell three stories from a parking garage.
A report from the Times-Picayune says the silver Mercedes SUV crashed through the concrete barrier of a parking garage in the Central Business District and landed on its roof. Bystanders were able to flip it to an upright position.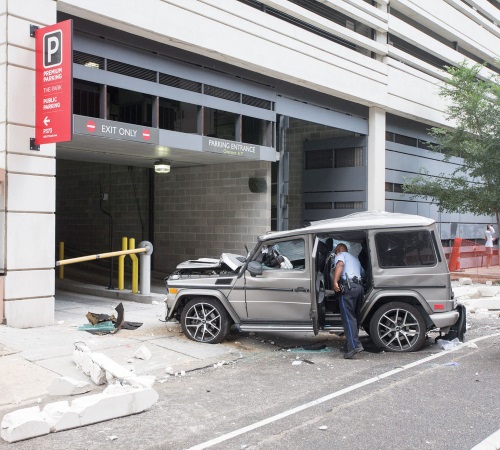 As of Monday afternoon, the reasons for the crash remain under investigation, according to NOPD spokesman Aaron Looney. The extent of the man's injuries was not known, but Looney said he is expected to survive.
More News