Members of BRFD honored by American Red Cross
BATON ROUGE - The American Red Cross Capital Area West Chapter honored members of the Baton Rouge Fire Department during a ceremony Tuesday.
The firefighters of Engine 12 were given the award for helping save lives through a partnership with the Red Cross Sound the Alarm initiative. In the release, the American Red Cross described an example where the smoke alarms saved a families life. The fire was reported at a home on April 16.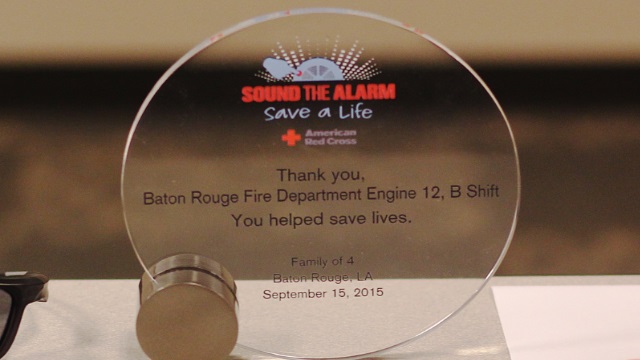 "The smoke alarms, which allowed the four to escape the home unharmed, were installed by Engine 12, shift B of the Baton Rouge Fire Department just four months earlier as part of the Louisiana Home Fire Campaign and partnership with the Louisiana Red Cross," there release said. "The home, which was a total loss, did not have any working smoke alarms prior to the fire department's visit."
Click here for the full video of the ceremony.
More News