K-9 unit conducts sweep of middle school in Pierre Part
ASSUMPTION PARISH- A K-9 named Rocket and his handler made an unannounced visit to a middle school in Pierre Part on Friday.
The Assumption Parish Sheriff's Office issued a release stating that Rocket and his handler, Officer Jared Tabor, visited Pierre Part Middle on Mar. 16 to conduct a sweep of the school.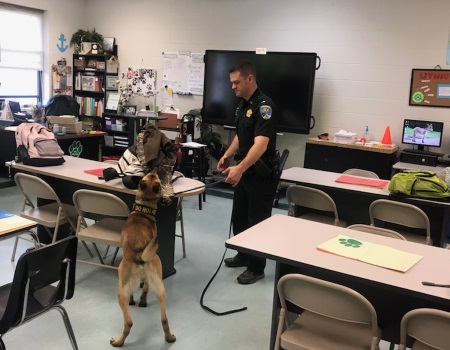 According to Sheriff Leland Falcon, the sweep was administered to all classrooms and other areas of the school frequently visited by the student body and staff.
Sheriff Falcon says he plans to continue unannounced sweeps to all schools in the parish in the future.
More News
Desktop News
Click to open Continuous News in a sidebar that updates in real-time.