EBRSO honors fallen Louisiana deputy at D.C. memorial
WASHINGTON, D.C. - Sheriff Sid Gautreaux and other members of the East Baton Rouge Sheriff's Office honored Lt. Shawn Anderson, who was shot and killed in the line of duty last year, at the National Peace Memorial on Tuesday.
"It is a privilege to honor and remember these brave men and women. Each one of them, along with their families, gave the ultimate sacrifice," Sheriff Sid Gautreaux said.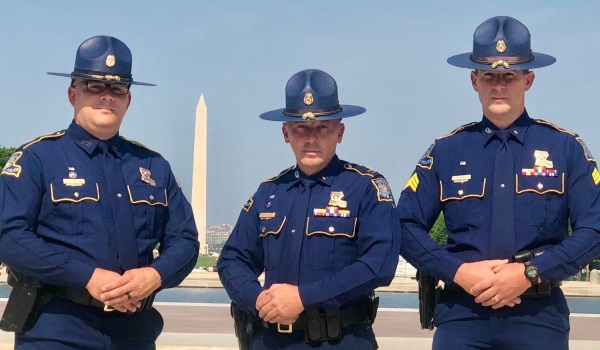 Over 300 law enforcement officers who died in the line of duty were formally dedicated Sunday, May 13 during the 30th Annual Candlelight Vigil.
The vigil is an annual tribute to the nation's law enforcement officers, and has become a signature event of the National Police Week observance in the country's capital.
Seven of the fallen officers honored Sunday served in Louisiana: Shawn Anderson, Donna LeBlanc, Michael Middlebrook, Robert Cleveland Johnson, Michael Louviere, Justin Beard, and Marcus McNeil.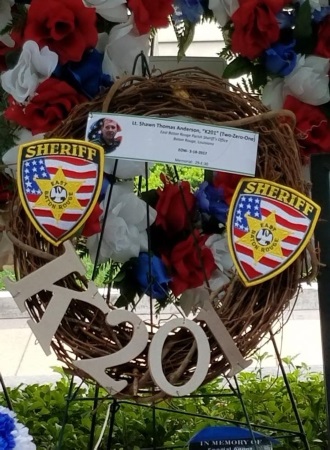 Produced by the National Law Enforcement Officers Memorial fund, the vigil was held at the National Mall in D.C.
"The fallen heroes, whose names embrace us this evening, came from different states, counties and towns across America," said Craig W. Floyd, Chief Executive Officer of the National Law Enforcement Officers Memorial Fund. "And tonight as we formally dedicate the names of these men and women; we honor their courage and we salute their sacrifice."
An estimated 30,000 people attended the ceremony, including surviving family members, friends, and law enforcement colleagues.
More News