Early and Pre-Hurricane Season Similarities
13 years ago, the 2005 hurricane season opened up with Tropical Storm Arlene forming just north of Honduras. This was a very similar storm to what we just experienced with Alberto. Even with significant wind shear, the low pressure system strengthened to tropical storm status on June 9, 2005. Arlene then moved north into the Gulf of Mexico, where it continued to intensify and incur 70 mph sustained winds. It was forecast to become a hurricane, but encountered dry air that slowed it down and pushed the cloud cover and storms to the east and north of the center. As it continued to approach the Gulf Coast, it moved west near Florida to make landfall along the Florida/Alabama border. Arlene then began to curl to the northeast as it reached Kentucky, before moving into Michigan and into Canada to fall apart.
Tracks of Subtropical Storm Alberto (2018) and Tropical Storm Arlene (2005)
The similarities between the two storms are remarkable. Both having the westward nudge in the Gulf of Mexico, both making landfall along the Florida Panhandle, both dropping to depression status in Alabama, and both started with tropical storm strength and making it to Michigan as depressions. Not an exact carbon copy of each other, but similar atmospheric forcings helped to create an analogous comparison.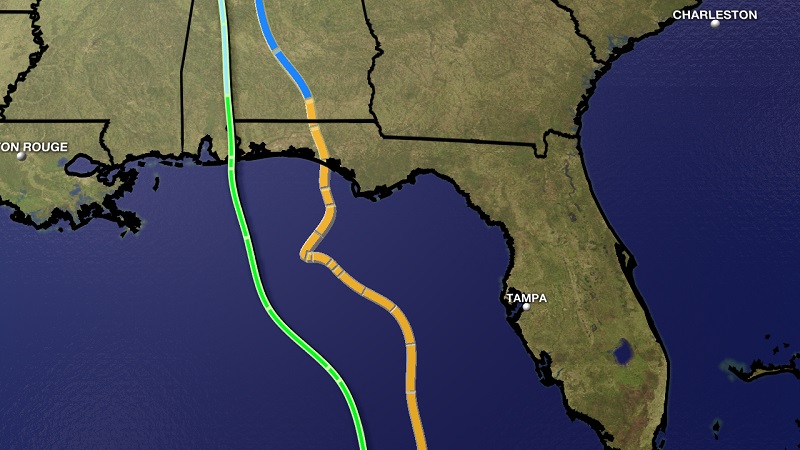 Arlene is on the left, and Alberto on the right. Both making landfall with tropical storm winds, and dropping quickly after landfall in Southern Alabama as can be noted by the changing line colors.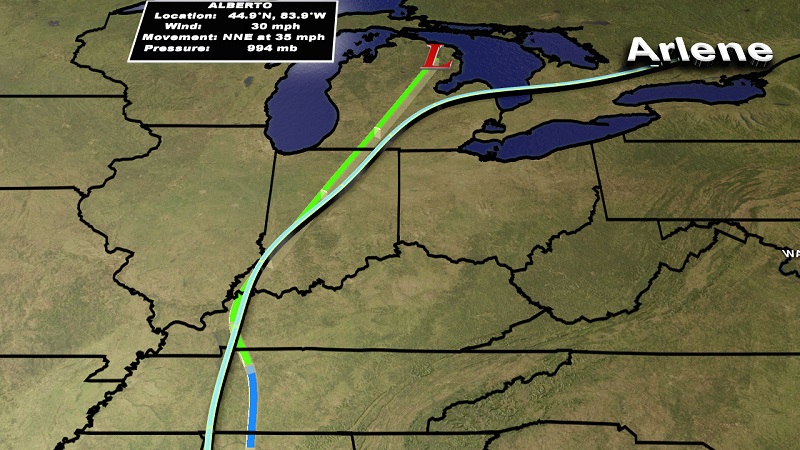 Both storms move through Western Kentucky and make the northeast curl in Southwest Indiana toward Michigan.
More News
Desktop News
Click to open Continuous News in a sidebar that updates in real-time.