Celebrating Moms In The Animal Kingdom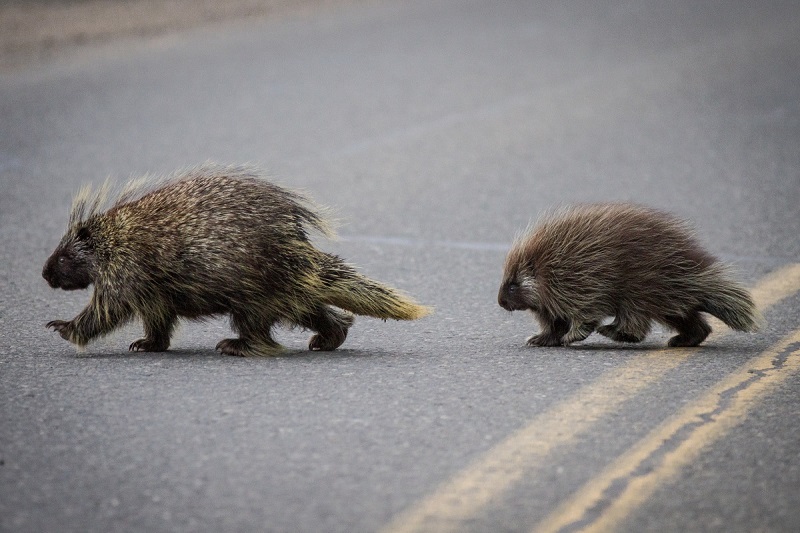 Porcupines can be found from the tundra of Alaska to the deserts of New Mexico. Female porcupines will have one or two babies in the spring. Their young are called porcupettes, and are born with soft quills that harden within an hour. Porcupines are usually solitary animals, but their babies will stay close to their mothers for 4-5 months while they nurse. The mom will teach their young about den sites and food before sending them off on their own in the fall.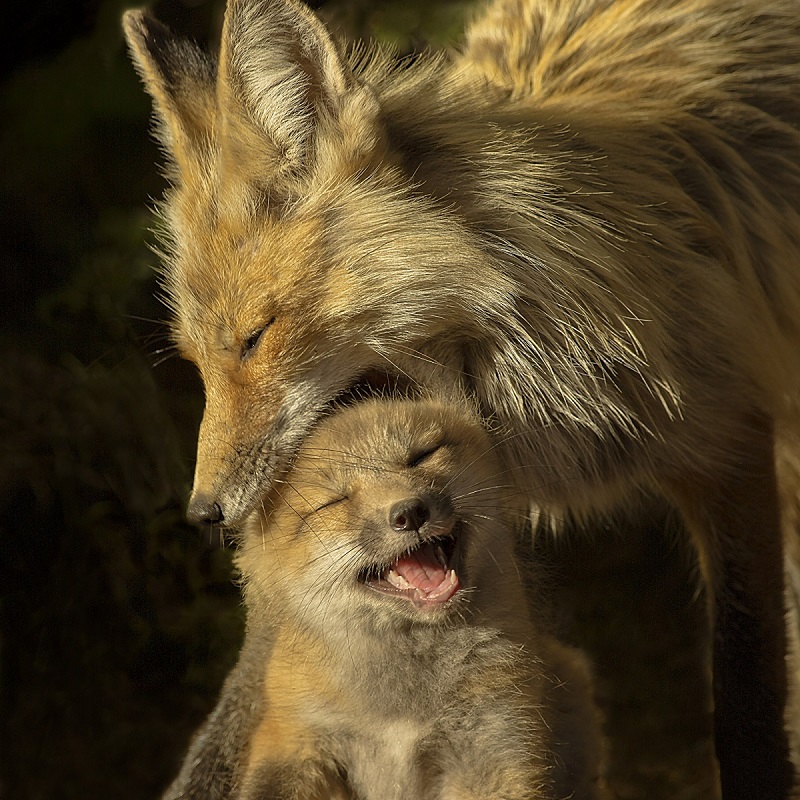 Red fox moms usually give birth to a litter of two to four pups, called kits, in the spring. The pups spend most of that summer near the den with their mother's, who provide them with food and teach them how to hunt. When kits get to be about seven months old, they are ready to hunt on their own.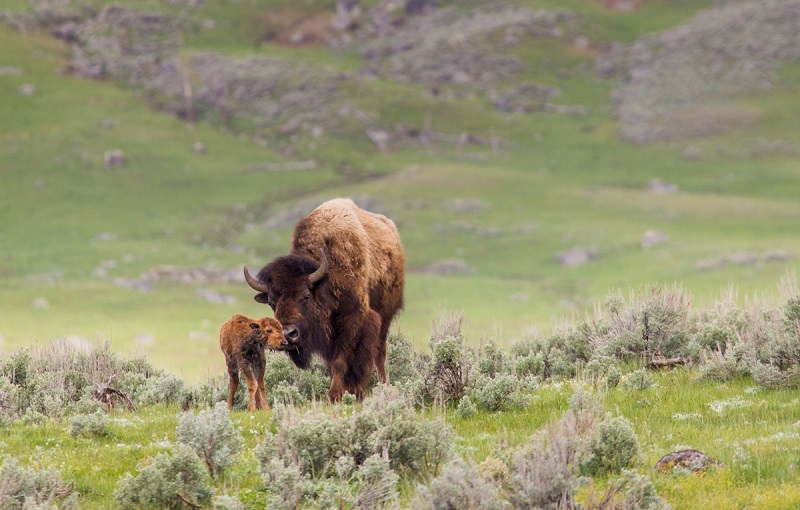 Bison tend to be born from late March through May, and are orange-red in color. Calves are never far from the mothers, especially in the first few weeks as the mother Bison is very protective of their young. They are always keeping a watchful eye on their young, even as they go on long distance walks with their calves or when they play with other youngsters in nursery groups. The Bison calves' hair begin to change to dark brown, and their shoulder hump and horns begin to grow after a few months. By the end of their first year, the calves are ready to leave their mother's side.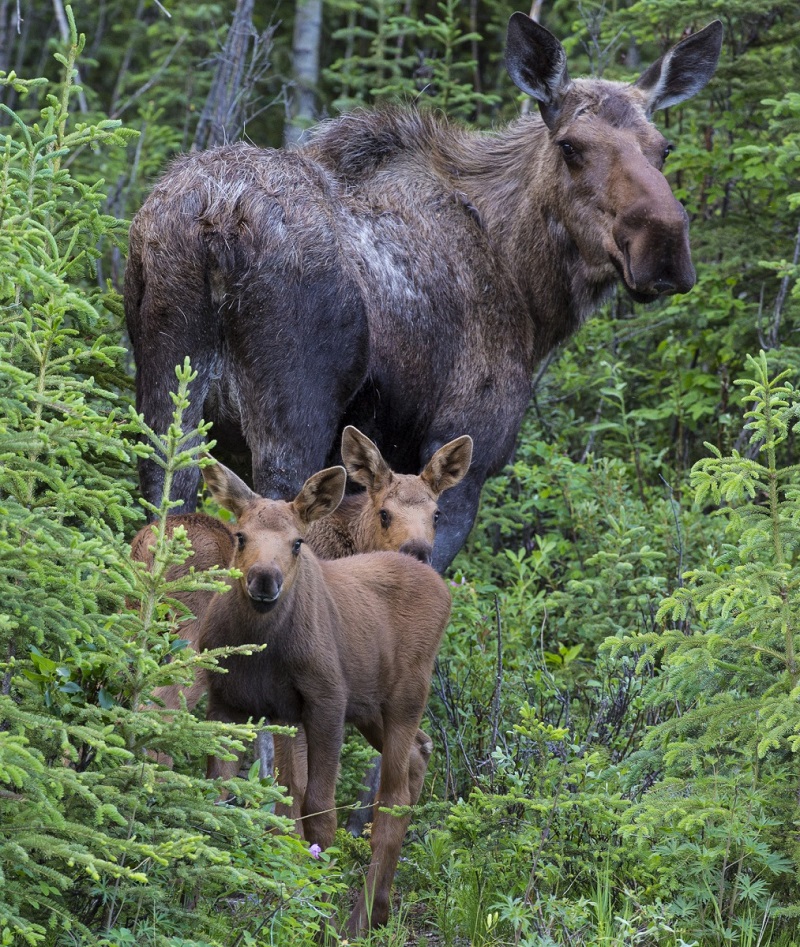 Moose, the largest member of the deer family, are normally solitary. Every fall they will gather for rut, or mating season, and pregnancy lasts for about 8 months – usually giving birth in late May through early June. Baby moose can eat solid food just a couple days after birth, and will spend the summer with their mothers fattening up for the winter. Female moose are extremely defensive of their young, and will be very aggressive to any person or animal that approaches them with their offspring. This is why they are more dangerous than bears during they rut and if their babies are present.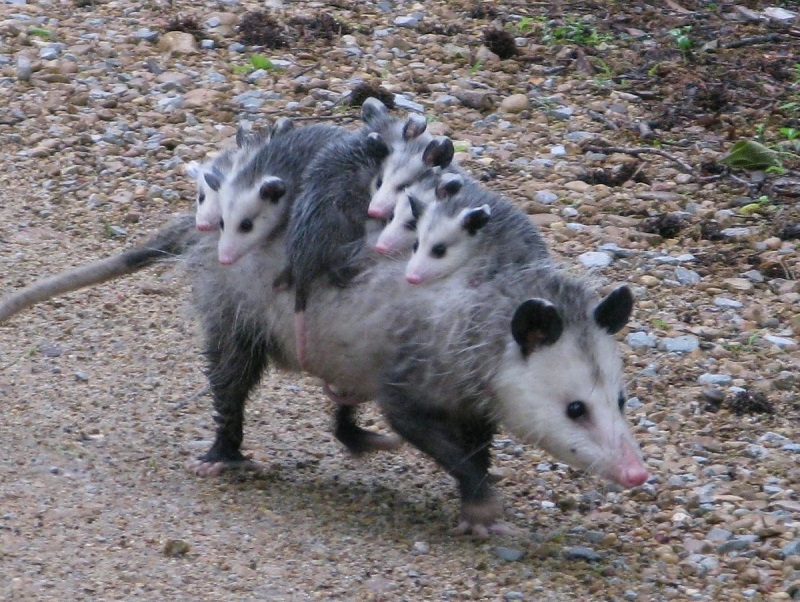 One of the busiest moms in the in Animal Kingdom is the mother opossum. Usually found in the eastern United States, the only marsupial found in North America, usually carries its young in its pouch until they are fully developed. These moms give birth to young that are about the size of a honeybee, and nurse them for two months inside their pouch. Once the young leave the pouch, they normally travel on their mother's back. Moms and babies have a special language they share with each other, usually sounding like a clicking sound from the mom, and a "choo choo" call from their young.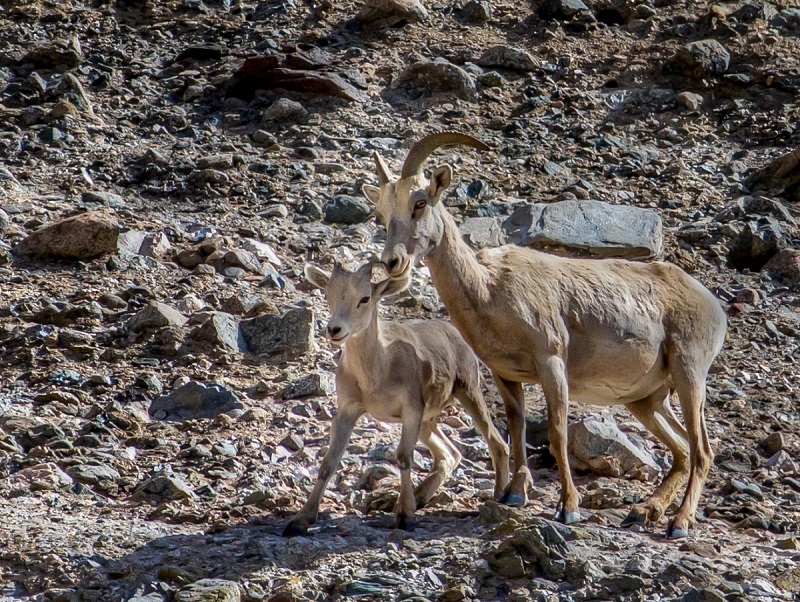 It takes a village to raise desert bighorn sheep, where they usually raise their young in a nursery system of 25-100 sheep. They are found throughout the American Southwest, and have their young during the spring in high terrain, which allows for a quick escape if a predator approaches. After six months, the lambs are eating solid foods and begin travelling with their moms. During this time, the moms teach the lambs about the home ranges and migration routes.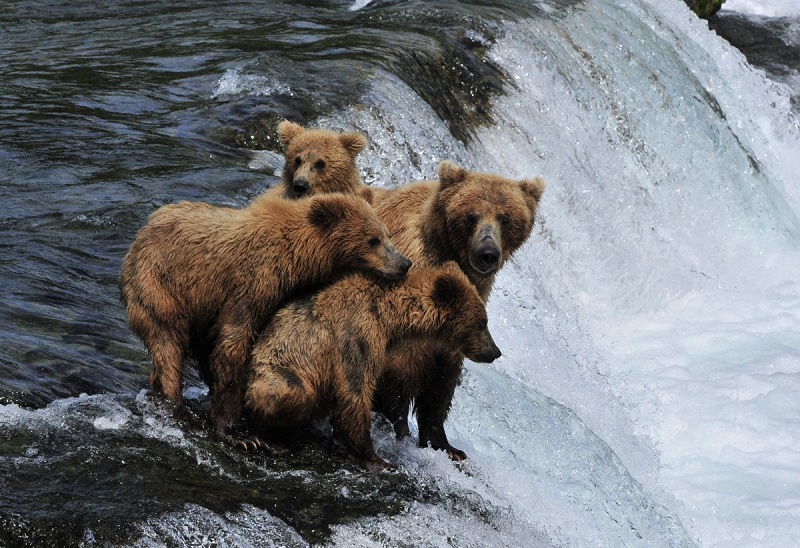 Bears may be the best teachers of the Animal Kingdom. They give birth in the winter season to between one and four cubs in a litter, with twins being the most common. Unlike other large mammals, they are blind and extremely small, usually weighing around one pound at birth. Over their first couple months, the mother bears nurse their young until they emerge from their dens in late March to early April. The cubs will stay with their mothers for about two and a half years, all the while learning survival skills and imitating their momma's.
Happy Mother's Day to all the moms on the planet!
Photo Credit: National Park Service, U.S. Fish & Wildlife Service, Bureau of Land Management, Wayne Watson, Mark Burnley
More News