Authorities offering $15,000 reward after 4-year-old, father murdered
UPDATE: The St. John the Baptist Parish Sheriff's Office has announced that a $15,000 reward is being offered for information leading the the arrest of the suspect or suspects responsible for the deaths of Cameron Mack and his 4-year-old daughter Cali.
Anyone with information about the murders is asked to call 504-822-1111.
LAPLACE - A 4-year-old and her father were killed as they were returning home from a trip to the grocery store Tuesday night.
According to the St. John the Baptist Parish Sheriff's Office, the shooting took place just before 9:00 p.m. in the 100 block of Joe Parquet Circle. Authorities say the 29-year-old Cameron Mack was carrying groceries and his 4-year-old daughter Cali up the stairs to their apartment when the gunman stepped out of some nearby shadows and opened fire.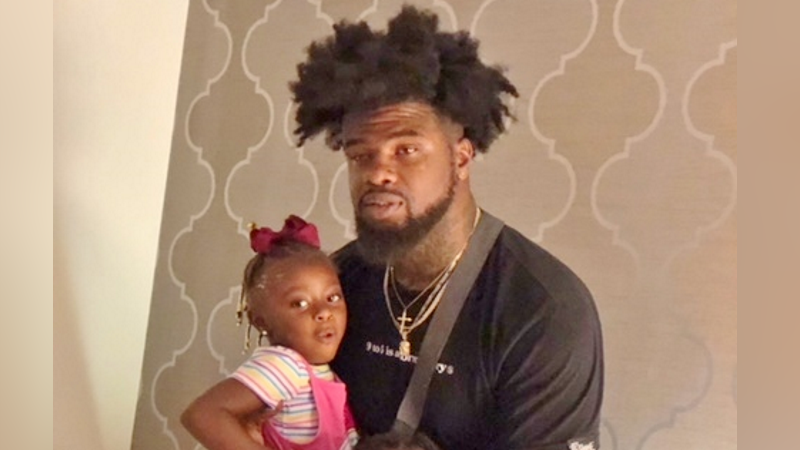 Cameron and Cali Mack
The 4-year-old was transported to a local hospital and was later pronounced dead. The father was flown to a New Orleans area hospital via AirMed but later died from his injuries.
St. John the Baptist Parish Sheriff Mike Tregre told WWL-TV that the gunman fled into a wooded area after the shooting. Authorities described the shooting as a "senseless and violent tragedy."
"I just hope and pray that God will lead us to this suspect," a statement on the department's Facebook page said.
The sheriff's office says Mack was the target, but it does not have a motive in the shooting yet. A reward of $5,000 is being offered for any information that leads to the arrest of the shooter. Anyone with information is asked to call the Sheriff's Office tip line at 985-359-8477.
More News
Desktop News
Click to open Continuous News in a sidebar that updates in real-time.