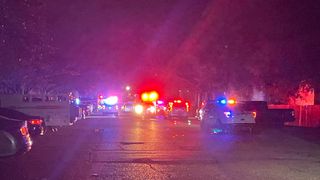 BATON ROUGE - Deputies responded to a reported gunfight at an apartment complex the night before Thanksgiving that left one person dead and at least one injured.
The shooting happened around 9:30 p.m. Nov. 23 at the Willow Bend Lake apartment complex on Mead Road near I-12. Officials said gunfire was exchanged between multiple people in an apartment.
Records released by the coroner's office Wednesday identified the person killed as 29-year-old Christopher Bennett.
Officials told WBRZ at least one other person was hurt but shared no other details about that person.