A HARD FREEZE AND BLACK ICE
This is a simple reminder that a HARD FREEZE WARNING has been issued for the overnight hours as temperatures are expected to drop into the middle 20s for at least a six hour duration. This presents a few problems with roadways concerning potential hazardous driving conditions as the melted liquid that fell as snow begins to freeze on the road surfaces. The main concern is always bridges and overpasses that could contain "black ice" which is a thin layer of ice, or glaze, that is visually transparent often allowing the black road surface to be seen through it. Also, side streets, neighborhood streets and parking lots can also have residual liquid that can potentially freeze as the liquid may be undisturbed for several hours. Remember also the four "P's" PEOPLE PETS PIPES PLANTS. The first three are especially important in a sub freezing situation just as we will see tonight. It is also a good idea to leave a steady drip of water from each faucet inside the home to prevent water from sitting undisturbed in the pipe and then expanding as it turns to ice before finally bursting open. Remember the old saying, "an ounce of prevention" certainly applies in this instance.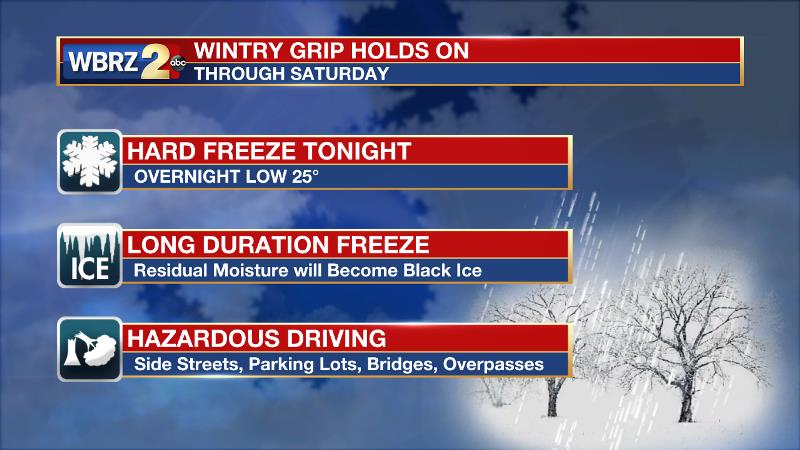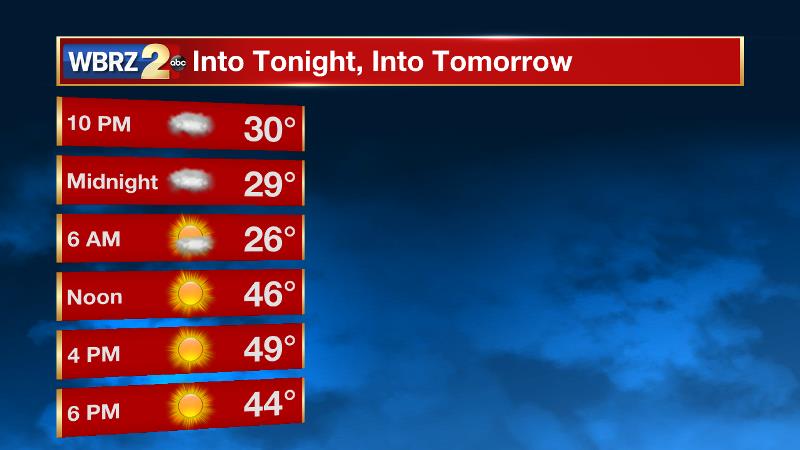 More News
Desktop News
Click to open Continuous News in a sidebar that updates in real-time.